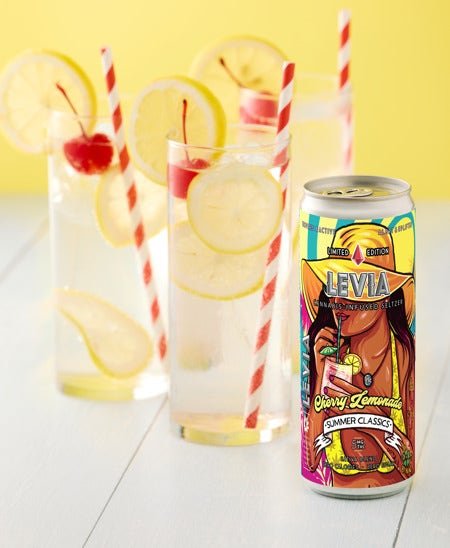 LEVIA and Kynd's Fusion: The Cherry Lemonade Seltzer
LEVIA, a frontrunner in cannabis-infused beverages, is adding a refreshing spin to summer with their limited-edition Cherry Lemonade flavor, a collaborative creation with Kynd. This sativa blend seltzer, infused with Kynd's Cherry Lemonade strain, delivers a distinct taste. Priced at $7.00 per can, it offers:
Nutrition: Zero calories and sugar, guilt-free indulgence.
Ingredients: Crafted in Georgetown, Massachusetts, using local flowers and natural elements.
Dosage: Each 12-ounce can hold 5mg THC, maintaining its zero-calorie, zero-sugar profile.
Availability: Sold at Ayr Wellness Inc'

Massachusetts outlets in Boston and Watertown and 150+ licensed dispensaries in the state.